AGE DEFYING DAY CREAM Review
Nourish & reduce the visible signs of aging
Reducing the appearance of wrinkles and fine lines

Replenish moisture

Nutrient-packed & lightweight
Protect your skin now and for years to come
During the day, your skin is subject to damaging UV rays, pollution, environmental stresses, and makeup. Age Defying Day Cream with Kanapa™ is a purifying and balancing daily moisturizer designed to protect and support your skin throughout the day. It contains natural antioxidants and essential fatty acids to help fight against daily aggressors like oxidative stress and free radicals, leaving your skin looking visibly younger, stronger and more radiant.
Suitable to be worn under cosmetics, Age Defying Day Cream with Kanapa™ has a non-greasy formula that is fast-absorbing - providing a smooth, oil-free canvas for foundation to glide on smoothly without clogging the pores. Lightweight and without shine, it also helps to reduce the appearance of wrinkles.
Benefits
Daily protection against environmental stressors

Renew natural skin repair processes for firmer skin

Reinforce skin elasticity and reduce the appearance of wrinkles

Promote a smooth, healthy complexion
Key Ingredients
Age Defying Day Cream with Kanapa™ is a multi-tasking formula for all skin types. It is not tested on animals and contains no BPA, parabens, or mineral oils.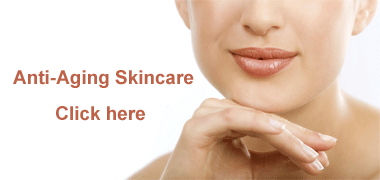 Customer Reviews
Verified user
I have atopic dermatitis that seems to be triggered by anything I put on my skin. I've had to clean my diet up a lot and be extra cautious with anything that touches my face. I was looking for a cream that is gentle, natural, and works to keep skin healthy. I found a review about xtend life and delved into it more to see what it was. I'm very pleased and excited I lucked out finding this company! It has been a long journey with my skin and once I put this on, there wasn't any burning emediately after. The next morning, I looked naturally beautiful and no itching or puffiness. I'm so happy. Thank you for your wonderful products. I'll continue to use long term. Things to note, I got my order after a week of purchasing it, which is impressive given the distance. I got the day cream, night cream, and eye cream. All of which are wonderful and I'm considering getting them as gifts to my family. I love the smell, too. It's almost oatmeal-Like. The day cream is light and I don't sweat while wearing it and that's a common issue for me. I'm thoroughly pleased!
REVIEWS
More Compliments
Verified user
I am 88 years old and I have had more compliments about my skin than I did with anything else I've used. It really works, lines and all, it just does something to your skin which gives it a glow
Verified user
Not sticky causing makeup to smear.
I have always had issues finding a day cream that supplied sufficient moisture without making my skin feel greasy. The Xtend-Life Womens Day Cream is excellent, it gives great moisture without that greasy feel and leaves my skin feeling fresh and helps to balance out those red splotches. I also love the fact that is doesn't have any perfumes in it since my skin is very sensitive. This is the perfect moisturizer!
Verified user
I have been using Age Defying Day Cream for almost 5 years. I have sensitive skin and have never had any issues using this product. It is very light and absorbs very quickly into the skin. It is not greasy and works very well alone or under my foundation. I am turning 55 next month and regularly get compliments on how young I look. I do watch my diet and exercise regularly, but I truly believe that daily use of AD Day Cream has contributed to my youthful skin.
I have numerous allergies to additives and perfumes in cosmetics, and this cream doesn't bother me at all. It is so pure and so nourishing to the skin. It brightens my complexion, and--best of all--this bottle lasts forever! The texture is somewhat thinner than the night cream (also excellent), so it does quickly and you can move on to your makeup right away.
This is a lovely product, packaging is easy to use, easy to pack when I travel for work, smooth to apply and has been most beneficial for my skin. Everyone comments about what lovely skin I have. Thank you.
Noticeable anti-ageing benefits
Verified user
I have been using the Age Defying Day Cream (Women's Day Cream) for many years, and can't do without it. There is a noticeable difference in my skin tone if I do go without it for a few weeks between purchases. I especially see the difference along my jaw line - it looks tightened and less 'soft' when I use this product daily. I've recently started using it on my decolletage as well, and very quickly noticed the skin that was starting to look a little 'crepey' there, is much more toned and youthful. I am very happy with this product - I wish I could afford to use it everywhere, as a body lotion! I am 49 years old and have been using this XtendLife product for more than 6 years, and will continue to use it twice daily.
Verified user
I have been using these products for the past 6 years and do not wish to change them as I have found them to be beneficial to my skin; no smell, light and effective.
I have been using this product for 6 months now and have found it to be hydrating as well as nourishing. I have always had very problematic skin that is prone to breakouts when I use certain products, this has never been a problem with this product my skin just loves it. I found the day cream to be so light on my skin and left it hydrated all day, the texture improved and I found it very rapid to absorb. I love this product it feels amazing to use.
Verified user
I have been using xtend-life skincare products for
more than three years now, and I love them. I have
a dry skin and I often have a red dry patches
on my face especially in winter, where I live the
whether is very dry. Ever since I used xtend-life
moisturizing products the patches faded and I have
a softer complexion. I have never used a product that long and willing to keep using it for the future. And it is worth mentioning that the price of the products are best compared to the outcomes I gain. Thank you xtend-life your products are amazing.